Discussion Starter
•
#1
•
Name: 08Sunburst (Matt)
Location: Addison, IL (suburbs of chicago)
Item: (4) Black powdercoated srt4 rims W/245/40/19 goodyear rsa tires
Price: $1200(reasonable offers will be considered)
Payment: Pick-up or delivery(within 6-10 hours driving range)
Reason for sale: Trying to save money for down payment on another car
Condition: Good overall shape(not perfect)
Selling my SRT4 Rims. I bought these from Icemanthrilla in the beginning of 09 for 800 bucks. Put new tires on them this year(400 bucks). Im not trying to make a profit, just what to get back what i have in them.
I REALLY do NOT want to ship these. It was an absolute NIGHTMARE for Iceman to get them from him to me(and EXPENSIVE to ship). You can either pick them up from my house, or i will meet you halfway(up to 10 hours driving for me) and YOU will have to cover my fuel expenses. Cheaper than shipping and less of a hassle(plus no worry about damage from shipping either).
They are not in "perfect" condition and do have some light scratches, and a few dings from rocks and a couple scrapes from mounting the tires this past spring. One of the TPMS sensors is pms'ing, sometimes it will read the pressure, sometimes it wont. Im not sure which one it is, as my car doesnt tell me the pressures of each tire. Also, the picture of the 4th wheel/tire you will see a small slit in the tire. Its perfectly fine, holds air with no problem, and ive driven 100+mph with it. It was like that when i bought the tires this year, and put about 3-4k miles on it with no issues whatsoever.
The tires range in tread depth from 9/32 to 10-11/32nds. When i bought the tires, two of them were brand new, and two of them had about 5k miles on them. I have put an additional 3-4k miles on them this year. I would have most likely gotten another 2-3 years out of the tires.
Im looking to get rid of these to put some money in the bank for a down payment on another car. Im not in TOO big of a rush to sell these, but i would like to sell them in a somewhat timely manner.
Onto the pictures.
On the car: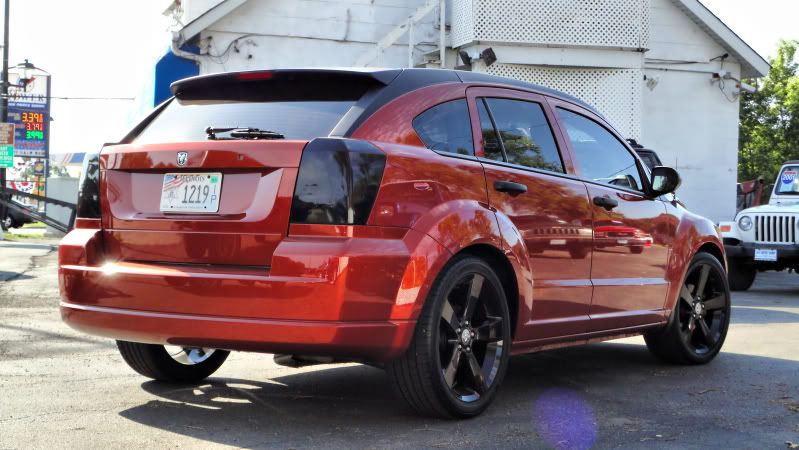 Wheel/tire #1: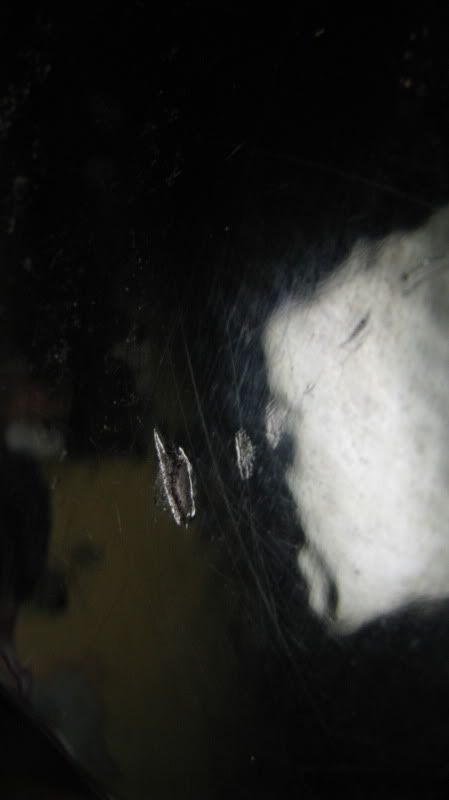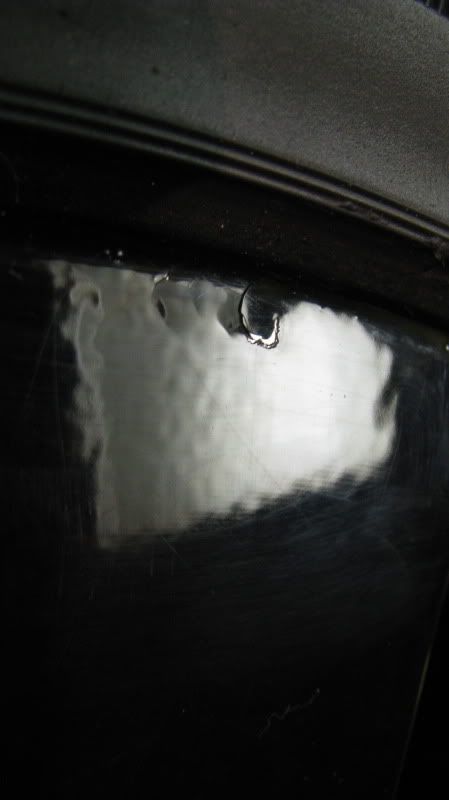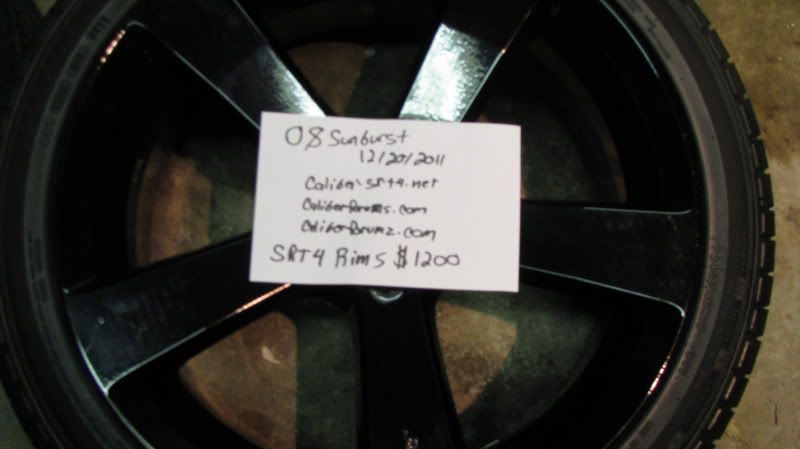 Wheel/tire #2