Materials used:
heat gun
paint scraper
terry cloth towels
3M spray on adhesive remover
*used the heat gun to heat up the door strips so the adhesive would become tacky and i could slowly work it off... the used the metal scraper to help work away the trimming from the door. that was the easy part. the most time consuming was actually getting all the adhesive off the door. it took a few layers of the 3M spray, and i had to slowly work it off... but i think in the long run it turned out good.
BEFORE:
First layer of adhesive tape after getting the chrome off:
After the first time using the 3M spray: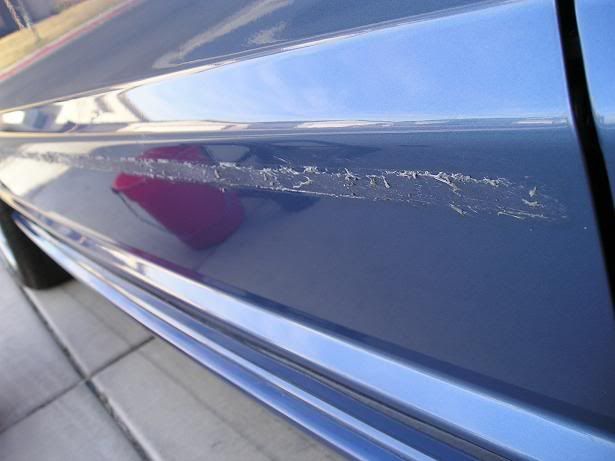 Finished:
*note: dont try this if you plan on keeping the door trimming. the heat gun pretty much ruins the chrome finish on the trim because it gets it too hot... also, prying it off the door kinda warps them.
345pst edit: just did the second side, and it was much easier to get the bulk of the tape off with the heat gun and a towel, as appose to the 3M spray. i used the spray for the last little bit, just to clean up some streaking and mild tacky spots on the car. using the heat gun instead saved me about an hour.